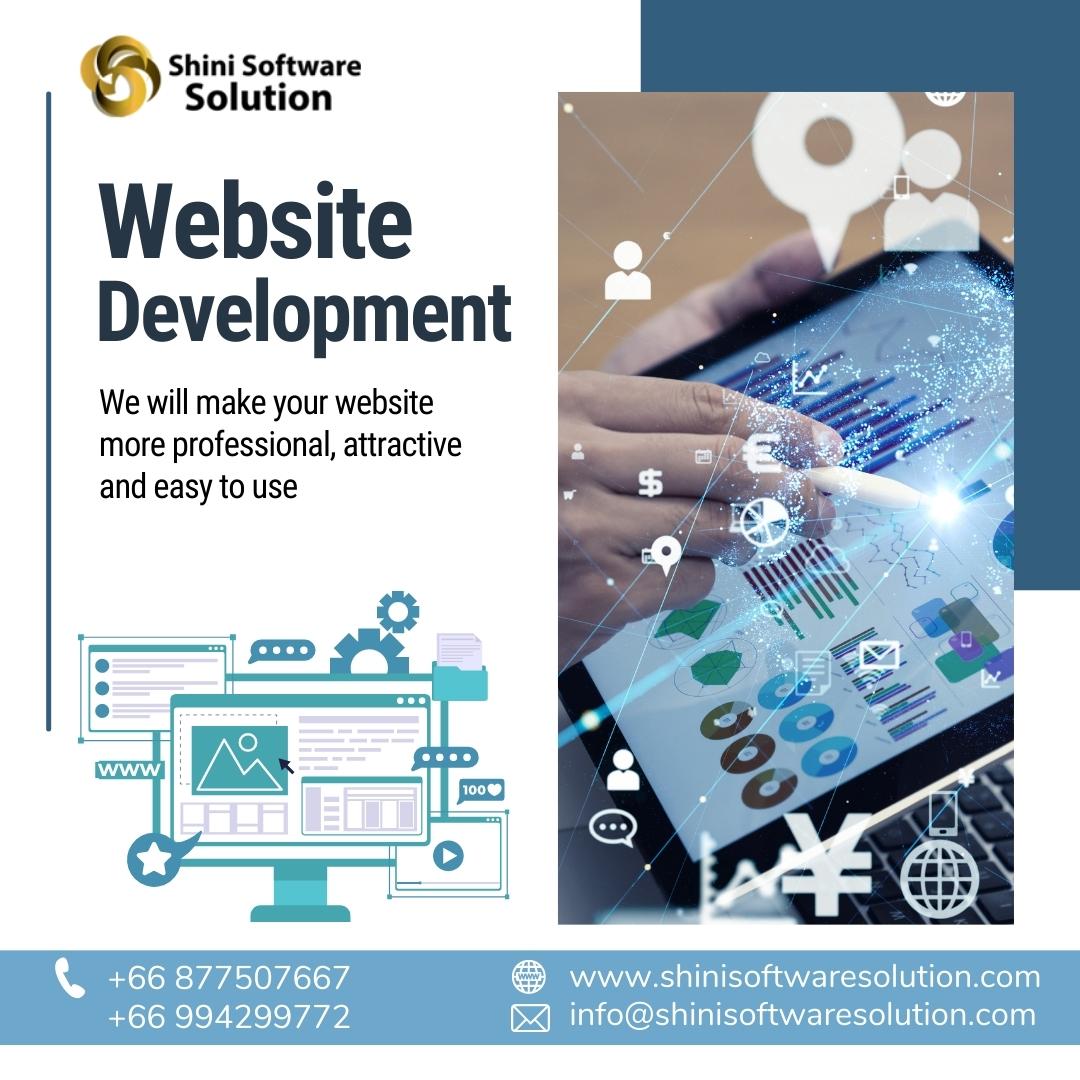 The dynamic landscape of modern business requires a strong online presence. A well-designed and functional website is a cornerstone of any thriving business in the digital age. As a trailblazing company in the world of Website Development Bangkok, Shini Software Solution is one of the world's leading companies. Providing innovative and tailored website solutions that drive business forward, Shini Software Solution understands how technology and creativity intersect.
Fusing Innovation and Expertise
The Shini Software Solution has emerged as a beacon of innovation in the bustling metropolis of Bangkok. Using the latest tools and technologies, their team crafts websites that seamlessly blend aesthetics and functionality. Shini Software Solution understands that each business has its own unique identity and requirements. The team works closely with clients from conceptualization to launch, ensuring the website reflects our values and vision.
Responsive Designs for a Mobile-First World
The majority of internet users now access websites through mobile devices, so a responsive design is no longer an option, but a necessity. With Shini Software Solution, websites are designed to adapt flawlessly to different screen sizes and devices. As a result of this user-centric approach, a website's search engine ranking also improves, a crucial factor in today's digital landscape.
Elevating User Experience
A successful website relies heavily on its user experience (UX). Investing time and expertise, Shini Software Solution creates intuitive navigation, interactive interfaces, and fast load times. Engaging and enjoyable user experiences increase conversion rates and keep visitors engaged.
Search Engine Optimization (SEO) Mastery
The effectiveness of a beautifully designed website depends on its accessibility. Every website developed by Shini Software Solution incorporates SEO best practices. With their SEO expertise, your website is more likely to rank higher in search engine results, drive organic traffic, and boost visibility by optimizing content and metadata.
Embracing Future-Ready Technologies
Staying ahead of the curve is essential as technology continues to evolve. Shini Software Solution incorporates cutting-edge technologies like AI-driven chatbots, immersive graphics, and secure e-commerce solutions to stay ahead of the curve. Businesses can thrive in a digital landscape that is rapidly changing with this forward-looking approach.
Building Bridges to Success
Shini Software Solution's commitment to website development goes beyond mere technicalities. They build bridges between businesses and their target audiences, facilitate seamless interactions, and create lasting impressions. As a startup or an established brand looking to rebrand, Shini Software Solution will transform your vision into a tangible, captivating, and high-performing website.
Shini Software Solution provides creative, innovative, and unwavering website development in Bangkok. Our team of visionaries understands that websites are more than digital addresses; they are dynamic growth platforms.