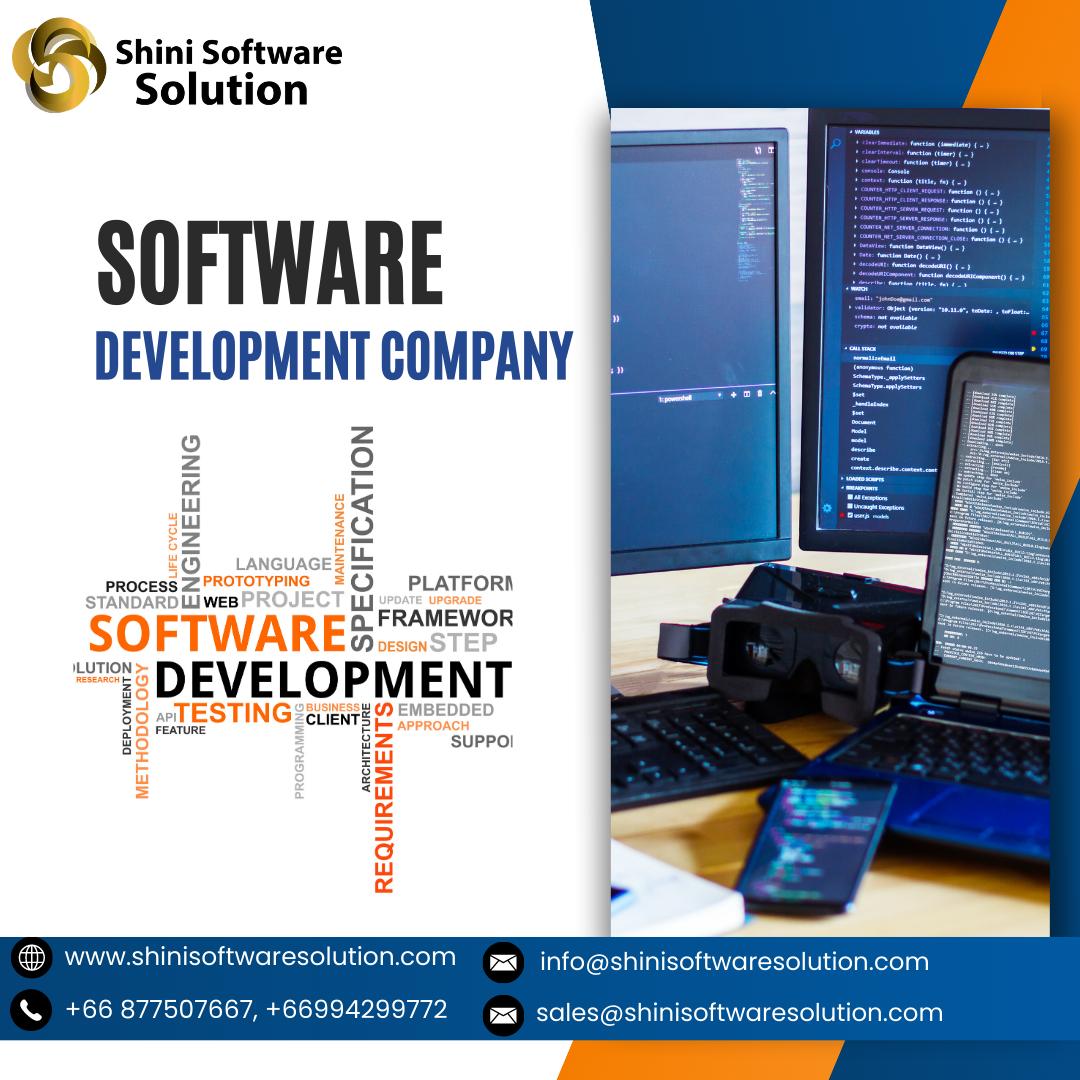 Software Development Company in Bangkok
Shini Software Solutions is a leading software development company in Bangkok, where innovation and technology thrive. Through excellence and a customer-centric approach, Shini Software Solutions has been instrumental in driving digital transformation for businesses across various industries. Providing innovative software solutions is Shini Software Solutions' specialty.
Taking Custom Software Development to the Next Level:
Shini Software Solutions' success is based on its expertise in custom software development. As every business has unique needs, it collaborates with clients to understand and meet those needs. Shini Software Solutions creates cutting-edge software solutions that streamline operations, boost productivity, and facilitate sustainable growth for businesses.
A broad range of industry expertise:
Across a wide range of industries, Shini Software Solutions delivers exceptional software solutions. The company has successfully catered to diverse sectors including finance, healthcare, e-commerce, and logistics. Taking advantage of this breadth of experience, Shini Software Solutions is able to provide its clients with valuable insights and industry-specific expertise to ensure that the software solutions developed align seamlessly with their unique business models and objectives.
A Talent Pool of Technical Prowess:
A team of highly skilled and passionate professionals leads Shini Software Solutions. With its commitment to nurturing top talent, the company attracts the best minds in software development. Our developers have experience with several programming languages, frameworks, and technologies. The team stays up-to-date with the latest industry trends, ensuring clients receive innovative and future-proof solutions.
Customer-Centric Approach:
Shini Software Solutions is committed to building long-term relationships with its clients. As a company, we believe in being a trusted partner rather than just a service provider. Throughout the development process, Shini Software Solutions maintains open lines of communication with its clients, encouraging collaboration and ensuring transparency. By prioritizing client satisfaction, the company has garnered a strong track record of delivering projects on time and within budget.
Quality Assurance and Testing:
Shini Software Solutions adheres to stringent quality assurance processes to ensure that its software solutions are reliable, secure, and perform optimally. The company follows industry best practices and performs rigorous testing at every stage of development to identify and rectify any potential issues. This commitment to quality ensures that clients receive software solutions that meet the highest standards and provide a seamless user experience.
Shini Software Solutions stands out as a trusted partner for businesses seeking innovative software solutions in Bangkok's lively tech landscape. It has helped numerous organizations embark on their digital transformation journeys with its custom software development expertise, industry-specific knowledge, talented team, customer-centric approach, and robust quality assurance processes. With Bangkok evolving as a technology hub, Shini Software Solutions remains at the forefront, driving innovation and empowering businesses to thrive.